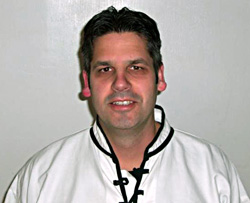 Sifu Dan Ferrera has a vast knowledge of internal energetic training and healing experience from a wide variety of systems (Chinese, Japanese, Korean, Malaysian, Indonesian, Tibetan & Indian). On average, he trains 5-hours/day and has done this for over 8-years. His Internal Energy Practice or Qigong training began in late 2002.  Originally he started learning a unique system of circular Chi Kung from Sifu Robin Jones of Lebanon Ohio.  Also in that same year, he began practicing an ancient form of Shaolin Standing Chan Qigong known as One Finger Zen through correspondence with Master Teresa Halliburton (Idyllwild Ca) who was a senior teaching student of Grand Master Que Bai Cai, a lineage holder of The Great Grand Master Que Ah Shui. He also studied three correspondence courses on this style of Qigong one from Master Zi Sheng Wang a Tibetan Qigong master, Master Peng Jiu Ling from Shanghai China and another from Master Zhang Jing Fa (Vancouver). In the year 2005, Sifu traveled to Toronto Canada to privately study with Grand Master Zhang Jing Fa who was also a lineage descendant of Grand Master Que Ah Shui's. This system allows one to develop the ability to accumulate and project Chi (Life force energy) for healing or martial arts purposes via the 10 fingers & toes.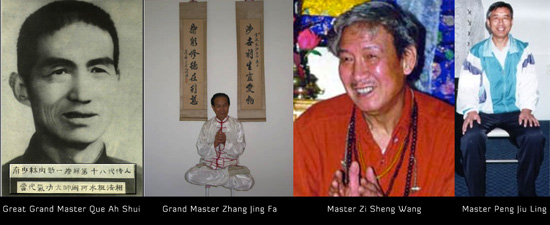 In January 2004, Sifu Ferrera became a student of Katsumi Niikura Sensei (Ki Master of the Year 1997 Annual Qigong Conference) of Sterling Heights Michigan. Sensei Niikura is an internationally recognized energy healer who has developed his own unique system of internal energy development and healing. As a result of prior Qigong training, Sifu Ferrera quickly became a teacher of Niikura's system and taught at his dojo for 3 ½ years. In addition, he was a high level instructor at his annual seminars and Ki training camps, which are held in July each year.  Sensei has always focused on helping and healing others and has dedicated his life to this cause. Sensei developed a unique breathing method that uses the coordination of Body, Mind and Breath to achieve miraculous results. According to Sensei, Ki is Love.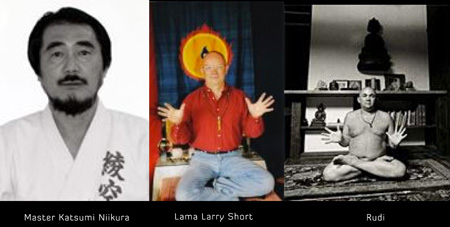 In March 2004, Sifu Ferrera began correspondence with Kundalini Master Larry Short simply known a Lar to his students. Lama Lar Short is the spiritual director of Grace Essence Mandala (GEM) in Taos, New Mexico. Lar is an accomplished teacher & practitioner with over 50-years experience he is a gifted teacher/innovator and is one of the most highly initiated energy and spiritual instructors living in the United States. He was initially trained in the kriya yoga system of Swami Rudrananda of New York City by Swami "Rudi" himself, which he transmitted over several years to Dharmanidhi. Lar was also fortunate enough to be a favored student of H.H. Dilgo Khyentse Rinpoche and received training in many tantras and meditation techniques of Vajrayana and Dzogchen.  He is also the 5 Branches Institute College & Clinic of Traditional Chinese Medicine Treasure.  In 2006 Sifu Ferrera received initiation and empowerments from Lar for the Amitayus "Limitless Life" practice, which can also be used as a method of healing others and bringing peace to their hearts.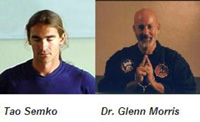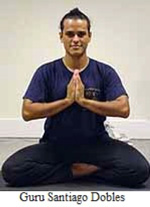 In late 2005, Sifu began corresponding with Guru Tao Semko  & Guru Santiago Dobles in regards to Lightning Path Qigong also known as Hoshin Tao Qigong or Heavens Way. This particular method was developed by the late Dr. Glenn Morris and is one of the fastest and safest methods of awakening the latent primordial energy within all humans known as Kundalini or Kan & Li. It combines the orbit practice common to many Qigong systems with Kriya Yoga, Raja Yoga and Zen Meditation methods to bring about a rapid awakening within the practitioner.
Sifu Ferrera has also done a lot of self-study, practice, research and Qigong work through books, videos and correspondence with several other teachers and students over the years. Due to synergism personal favorites include Primordial Qigong (Enlightenment Tai Chi), Dragon & Tiger Medical Qigong, Tenaga Delam, Shamanic Qigong, Fusion of The 8 Cosmic Forces Qigong, Bagua Mystical Qigong, Wu Zang Qigong, Yi Chuan Zhang Zhuang, Taoist Kun Lun Qigong, Cosmos Palm, Kan & Li Internal Formulas, Ilmu Batin from Guru Pak Muhammad Ifrin, TENDAI, Numerous Reiki systems and much more.