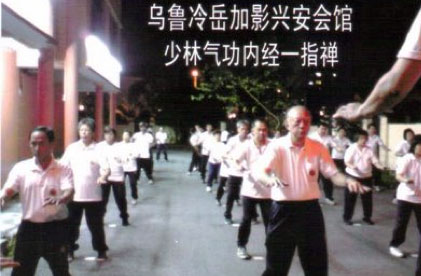 We've really received a lot of very positive and thankful feedback for the video we posted a few weeks back of Sifu Dan Ferrera teaching the opening to Shaolin Nei Jing Yi Zhi Chan. Based off some of the feedback from our Facebook page this is a form that is one of Sifu Ferrara's favorites and has numerous benefits for energy cultivation.
We have now extended the depth and range of our original Shaolin course with a new course which provides a much more in-depth teaching for Shaolin Nei Jing Yi Zhi Chan.
In addition to the original Shaolin course you will find detailed finger bending sequences for longevity practice, healing ailments, calming the mind, calming the legs, spontaneous movement, cancer prevention, high blood pressure, insomnia, heart trouble, headaches, liver conditions, stomach & intestinal problems, asthma, mental disorders, infertility and more information will be supported by upcoming video via member access.
The course material being provided is a summation of material collected by Sifu Ferrera that alone would cost you more than $300 to obtain. This is truly a gem for those interested in pursuing this ancient internal system.
Course for Shaolin Nei Jing Yi Zhi Chan Qigong.